TINY SEPUKA

Low res. image of one of the strips

---

"Tiny" is a "Dear Abby" character who attempts to give advice primarily on relationship issues. However, Tiny often advices readers on other matters.

Each comic strip begins with a reader's question to Tiny who attempts to give some advice. Each of the next panes show what happens when the "reader" tries to follow his advice.

Tiny Sepuka: Love, Sex, and Money


Tiny Sepuku on money


Tiny on the predictive value of horoscopes: east v. west


Tiny on Using the excuse of substance Intoxication


Tiny on the Fact that everyone wants to know what will happen

Powered by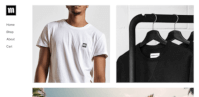 Create your own unique website with customizable templates.