"Amplifying and Associating to Dream Images and Motifs"

An excerpt from M.L. Von Franz's book "Creation Myths" - Read in the PDF [indicated by a blue border around the text below] where the following topics begin:
1. The Threshold Phenomena
2. The Reality of the Unconscious
3. First Step: Amplification and Associating to Dream Motifs
4. Second Step: Formulation of an Interpretation
Powered by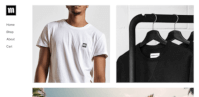 Create your own unique website with customizable templates.